As globalization keeps on advancing and the physical distance among people are no longer that significant with technology and social media that bridges us, the business of events become a lucrative industry both in big or small-scale. From small birthday parties to intimate weddings to big corporate events and happenings, events planners are crucial in making all these things happen. They put two and two together and bring to reality concepts that their clients want even at a price.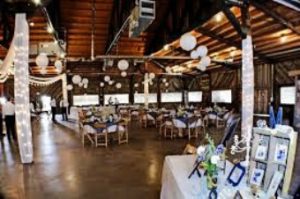 However, like any service-oriented business, not all clients are the same and some can be more demanding than others. And with events ideas becoming crazier by the minute, some demands more outrageous services that sound impossible to do but events planners make it a reality. Hence, communication is a key to ensure that these businesses can get in touch with the right suppliers and facilitate the timely delivery of products and services needed in various events to avoid delays and further hassles. Problems with communication can spell costly disasters that just won't ruin the client's event but more so the events planner's reputation over time.
The business runs ICT for about 400 events per annum, Etherlive director and co-founder Tom McInerney tells Computer Weekly, and the firm has been seeing increasing demand for higher quality services, driven by more stringent security requirements and greater use of cloud services.

The organisers of such events also frequently find that network connectivity and effective communications is one of the biggest challenges they face across large and frequently complex outdoor sites.

"A big component of our planning is connectivity, as this drives the provision of everything from outside broadcast media feeds, point of sale payment terminals and Wi-Fi hotspot provision, through to enabling rich media applications and CCTV," says McInerney.

"Most clients want more bandwidth, high quality, and then core infrastructure on the support side, so we needed a partner that was a proper service organisation," he says.
(Via: http://www.computerweekly.com/news/450423302/Events-business-uses-fixed-wireless-to-serve-demanding-clients)
While most events companies have shuttle services and enough staff to facilitate the to and fro of events planning, organization, and delivery, problems can still happen. Professional events planners should be able to foresee potential issues and prepare for them as well so that the event goes as planned regardless of the unforeseen circumstances. After all, events planning do not come cheap and most clients are often rich who can afford professional events planning services.
Uber for Business is targeting meetings business though two programs: Uber Central, a dispatch tool that allows one arranger to order cars for for multiple customers or employees; and Uber Events, which gives participants the freedom to come and go on demand — and on someone else's dime.

"We did this with an event yesterday here in Boston," said Peter Jonas of San Francisco-based Uber for Business, during an interview with M&C. "We had someone dispatching cars to VIPs directly to an event from a single iPad."

With Uber Events, "Planners give out a unique code to attendees that bills back to the host organization up to the allowable amount," Jonas said. "The events product has been out for a while, but it's still in the early stages of use. Uber Central just relaunched on the Uber for Business platform in April," he added, noting that the company is trying to amp up visibility.
(Via: http://www.meetings-conventions.com/News/Transportation/Uber-for-Business-Events-meetings/)
Aside from communication, transportation is also a crucial factor in making all events possible since not everyone has their own vehicles, especially when attending events out-of-town or as a big group and private car rental services are quite too pricey for just a few hours of use. Hence, Uber business is the perfect solution for various events as you can arrange for the pick-up and drop-off of visitors to events with ease and without spending more than necessary. Planning and arranging these events aren't an easy feat but somehow, events planners make it happen with ease and look very much professionally done too. We can only expect for bigger and more lavish events to take place in the near future as the things needed to make these occasions a success are becoming more affordable and available for everyone.