Fans often look forward to the day when they can see their idols perform live. They save up money for concert tickets and all the many other preparations die-hard fans are known for. It is their happiness to see these performers sing and dance right before their very eyes even just once in their lives. But we've got some really bad news to fans of Canadian pop star Justin Bieber as he recently relayed the news that he is not going to finish his Purpose World Tour but those who already bought tickets will get a full refund.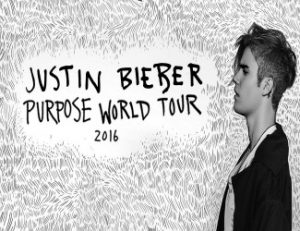 While Bieber has not specified the reason for the tour's cancellation, we bet there are lots of disgruntled and disappointed fans who were looking forward to seeing him perform in person in their respective countries. It is not new, though, that tours get canceled as unforeseen events and personal emergencies happen that can prevent these artists from going on tour. For Bieber, it has been an exceptionally long tour and his mental state and behavior weren't exactly in great shape either during the past few months (er, years).
Canadian pop star Justin Bieber has scrapped the remainder of his Purpose world tour, including two dates in Toronto.

A statement on Bieber's website said the cancellation stems from "unforeseen circumstances."

"Justin loves his fans and hates to disappoint them," the statement reads.

"However, after careful consideration he has decided he will not be performing any further dates." It is unclear why Bieber decided to cancel the rest of the shows.

The singer had been set to play back-to-back nights at Toronto's Rogers Centre on Sept. 5 and 6. Other planned stops had included arenas around the United States, Japan, the Philippines, Hong Kong and Singapore.

The statement said tickets will be refunded, but Ticketmaster was still selling them as of Monday afternoon.
(Via: http://www.cbc.ca/news/entertainment/justin-bieber-cancel-1.4219429)
If it was just another artist or a random tour, the public would have probably understood and somehow try to shrug it off. Adele also recently canceled a tour as problems with her vocal cords might prevent her from going on tours ever again. However, it is Bieber we are talking about. Issues about depression and various dramas in other tours are common and his critics are growing as he largely becomes unprofessional on various occasions.
Justin Bieber has apologised to his fans after cancelling the remaining dates of his Purpose World Tour because of "unforeseen circumstances".

The move affects 14 dates in Asia and North America which were coming up over the next three months.

Bieber told celebrity news website TMZ.com: "I'm sorry for anybody who feels disappointed or betrayed."

The singer has performed more than 150 shows on the tour, promoting his 2015 album Purpose, since March 2016.

The tour grossed $93.2m (£71.5m) in the first half of 2017, with an average of almost 40,000 ticket sales per date.

Bieber added: "I have been on tour for two years. I'm looking forward to just resting, getting some relaxation and we're going to ride some bikes."
(Via: http://www.bbc.com/news/entertainment-arts-40711774)
Perhaps, Bieber really needs some time away from the spotlight for a much-needed rest and relaxation and a chance for him to reflect on the life he has lived so far. Fans can't do anything about it as only these stars can decide for themselves and it seems like he desperately needs it now with all the drama going on in his life. It is understandable for artists to get overwhelmed by a lot of things and unless they address it the soonest time possible, their career will likely suffer and they'd lose more adoring fans in the process. Biliebers are still hoping Justin can recover from what he is going through right now because it is such a shame to lose his good looks and talent.