Is the air or water different in this part of the globe that is why people of all ages seem not to age at all or are South Koreans just blessed with really good genes? Well, it's not like they do not age at all but there is one thing that helps them maintain their youthful appearance aside from having naturally white and glowing skin, South Koreans understand and value the importance of skincare. They invest in an intensive skin regimen that mostly uses natural and organic ingredients that will leave you with fresh and supple porcelain skin and delay the onset of aging several years back. As the Hallyu wave continues to spread worldwide and we get to know popular Korean stars, the first thing we notice is how great their skin is and how young they look for their age.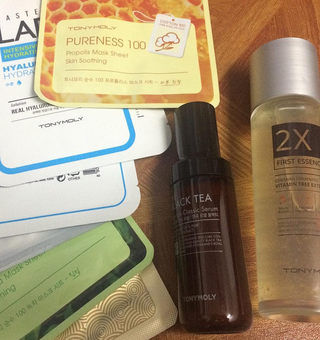 Now, for all you people who want to defy gravity and age gracefully, is switching to Korean skincare the answer to your dilemma? If you're up for a 10-step skincare routine daily, then feel free to give it a try. It might be a lot for all you ordinary mortals but well-known Korean celebrities swear by it and it is evident in their dewy glow that can't be achieved with makeup alone. Over the years, we have seen how Koreans have grown their influence on skincare and beauty and they have even managed to overshadow France in releasing high-tech beauty innovations and even somehow dominate the Western world.
In 2017, Glow Recipe transformed South Korea's number one favorite fruit into Sephora's best-selling mask of the year. After the Watermelon Glow Sleeping Mask launched in May, it sold out more than seven times (including the day it launched). Now, the K-beauty brand has another delicious, soon-to-be-sold-out skin-care product for us to slather all over our faces. After selling out in just two hours after going on pre-sale almost two weeks ago, the Glow Recipe Watermelon Glow Pink Juice Moisturizer is officially here.

Like the beloved mask that came before it, the new gel moisturizer is packed with watermelon extract — 90 percent, to be exact. And in case you aren't up-to-date on the wonders of watermelon, here's a quick rundown: Not only does it help hydrate skin, it also helps soothe inflammation, diminish the appearance of pores, protect from free radicals, and gently slough away dead skin cells. There's nearly nothing that it doesn't do to benefit skin.
(Via: https://www.allure.com/story/glow-recipe-watermelon-moisturizer-sold-out)
There's nothing wrong in desiring to look good as the world we live in now places a high emphasis on looks. A pleasant appearance can go a long way at school and at work and in virtually everything else aside from boosting your ego. And like every other trend that hits the market, almost everyone wants to give it a try and test it for themselves too. However, Korean skincare has long been past this stage as they have been around for several years not but continues to make a buzz and have even amassed a strong and loyal following among people (especially women) of all ages.
"We call it the skin first philosophy," says Charlotte. "It's not really about a brand or a product. It's about the idea that you're going to take care of your skin before there is an actual situation or skin concern." This prevention-first philosophy is gospel in Korea, a tradition passed down through generations. It's in contrast to the American outlook, which is to find quick fixes once problems arise.
(Via: https://www.gq.com/story/what-you-need-to-know-about-korean-skincare)
You can customize your skincare regimen depending on your skin type, your skin needs, among others, and create a 10 or even 11 step routine that is ideally suited for you. The thing is you don't actually need to do all 10 each day but they're essentially all the steps to achieving that perfectly flawless skin South Koreans are known for. They usually swear by cleansing and moisturizing as the most important steps of all as you need to have the perfect canvas that is your skin that you can further enhance with numerous products aimed at correcting certain skin imperfections or highlighting a specific feature without needing to use makeup at all. Korean skincare may not exactly be the Holy Grail against aging but it is a step closer to bringing out the best you without having to go through cosmetic surgery or anything super costly and drastic.